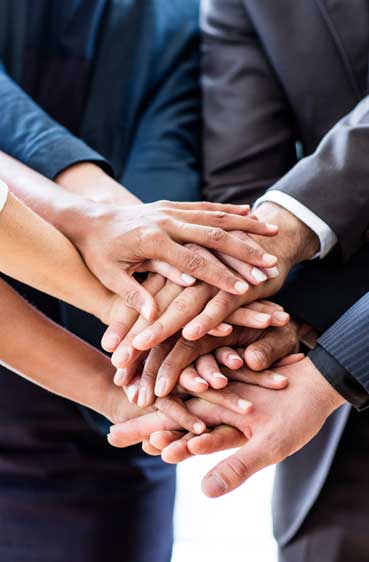 Join Our Team!
We are always looking for new staff members. We can offer you a rewarding career at TTAL.
Reasons why you would benefit from joining TTAL:
Dual licensing, you can act as the loan officer and the realtor on the same transaction because we are brokers and not lenders. If you work for a lender this is not allowed.
No quotas, work when you want to work, whether that is one loan a month or one loan a week we are here to support you.
We are licensed with many banks, from Quicken loans to many other large banks as well as some smaller ones too.
Amazing rates! We usually beat the banks, are rates are fantastic. We welcome you to compare scenarios with your existing lenders and we are confident that you will see the benefit.
Many alternative programs, we offer a large menu of loan programs for your client's needs. For example, investor cash flow loans, bank statement programs in lieu of tax returns, 1 day out of Bankruptcy or credit issues, Foreign National loans just to name a few.
Fantastic turnaround times, most lenders are 48 hours or less for underwriting with a few being same day underwriting. Most files are clear to close in 25 days from application and closing in 30 days.
Fantastic processing! Let's face it you are only as good as your processing team, this is an important vital role. We have a great staff of very experienced processors. We do not expect our loan officers to process. Your job is to sell!
We provide you a dedicated webpage for your clients to complete the application online. Everything is automated. Even disclosures are sent out electronically for electronic signatures. Our current webpage will be updated soon with a brand-new look.
We provide you training and all the software needed.
We give you a dedicated share file account to have in your signature line, so clients can securely upload their documents directly to our processing team.
Best Support around, we have a Production Manager who will walk you through the entire training program. He will be there for you to run scenarios by, to figure out pricing, to help you sell every step of the way. He will be as involved or as little involved as you need him. The best part is that he is not a processor. This is a dedicated position just for assisting the loan officers.
We give you your own sign on directly to all the lender's websites and pricing and guidelines. Our rate sheets are not padded or altered like many lenders are. You have direct contact with all account executives at every lender.
You can pull your own credit and run your own DU if you want to, but you don't have to. Do as little or as much as you want to.
Access to an amazing library of marketing materials, custom branded videos, social media banners etc. all already 100% compliant.
We offer group health insurance through Avmed at your own expense.
We do not have any desk fees.
We do not charge you for credit reports on deals that didn't go through.
Work remotely, it is up to you. You are not required to be here in our office.
What is required from you to get started.
You must be a licensed Loan Originator
If you are not you must pass the required hours for the test and then past the test.
We will reimburse you the cost of the class and the test up to a total of $600 after you join our company and close your first loan.
You must keep your license active and you are responsible to renew your license each year and perform your continuing education credits. We do not pay for your license renewal.
You must attend either remotely or in person, or via webinar our once a year anti-money laundering training class that we are required to give to be compliant.
For more information or to get started please contact us today!
Looking forward to the start of wonderful things!