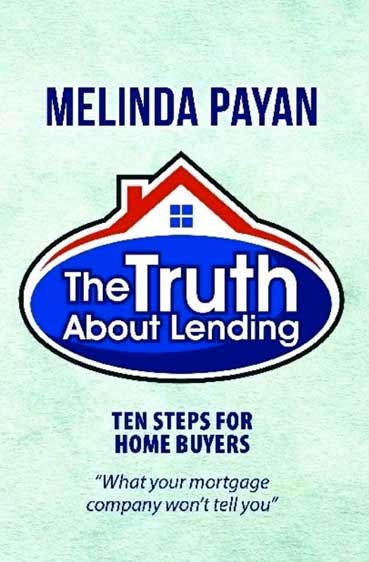 Ten Steps for Home Buyers
Before you even start the mortgage process, you need to have a plan.
Melinda Payan has been helping people make wise mortgage decisions for more than twenty years, and provides a blueprint within her book, Ten Steps for Home Buyers, so you can protect yourself in this guide that reveals The Truth about Lending.
Key steps in your plan should include:
– Setting a monthly budget for a mortgage payment
– Figuring out how much you want to pay out of pocket to cover all costs
– Researching your loan officer
– Understanding your loan program
In the guide, you'll learn how to reduce lender fees, navigate the home inspection process, shop around for the best interest rate, and gather the documents you'll need as you move through the process.
Protect yourself by taking the right steps and asking the right questions- and don't be satisfied until you get the answers.